COLO-191S Professional Powder Coating Gun Equipment
COLO-191S is the new advanced model that owns a large popularity as soon as it comes into the market, this professional powder coating gun features intelligent and easy, a practical model for both beginners and experienced users, obviously set and read accurate digital parameters on the LCD display. Most importantly, by utilizing latest technology this powder coating machine overcomes the difficulty of penetration corners and complex parts, which leads to perfect coating quality and high powder transfer efficiency.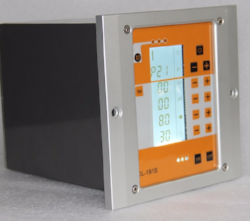 COLO-191S Intelligent Powder Coating Controller
1,CL-191S offers 3 pre-set standard application programs for flat parts, profiles and re-coating .It is very easy to operate for a beginners .
2,Allows you to create and store your own application programsoptimized for your parts and powder. Each part can be coated always with its ideal settings for experience operator. Up to 20 coating programes can be stored in the control unit, which also includes the 3 pre-set programes,can be easily selected via the display pilot.
3,A clear and easy to use interface makes it easy for every user to take advantage of these powerful technologies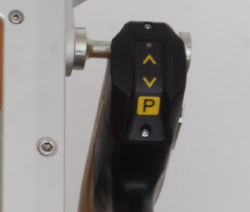 Quick Program & Powder Flow Changes


Program and powder flow changes are fast and easy too. Just press the "P" button to move between coating modes. and use the handy up and down arrows for adjusting powder flow as you coat.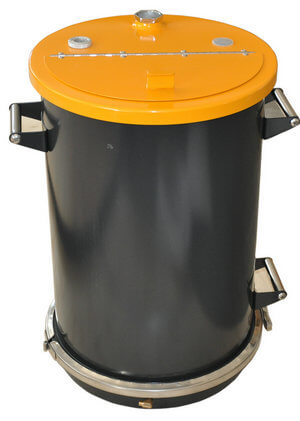 60Lbs Powder Coating Hopper
The COLO-191S incorporates a 60lbs powder coating hopper, applicable for single color big production, whose fluidizing function offers continuous and smooth powder conveying. Well-sealed powder coating hopper avoids powder get moist and contaminated. The powder hopper is designed can be disassembled into smaller parts for easy cleaning. We also supply box feed type powder coating gun for frequent colors change.
2 Year Warranty

Every 191s powder coating system is by a full 2 year factory warranty. Should your system ever fail to operate, just call us, will resolve and make powder coating machine running fast.
COLO-191S Powder Coating Machine Operation Video
Related Powder Coating Equipment