Powder and free conveyor is highly automatic and integrative, which can stop individual loads without stopping the entire production line. The main conveyor is moving continuously,but another loading conveyor just move step by step (position: inside the oven, loading & unloading area). The output capacity can be very big if the main conveyor speed is fast, no need to enlarge the oven size. So it takes smaller space than the common tunnel oven design.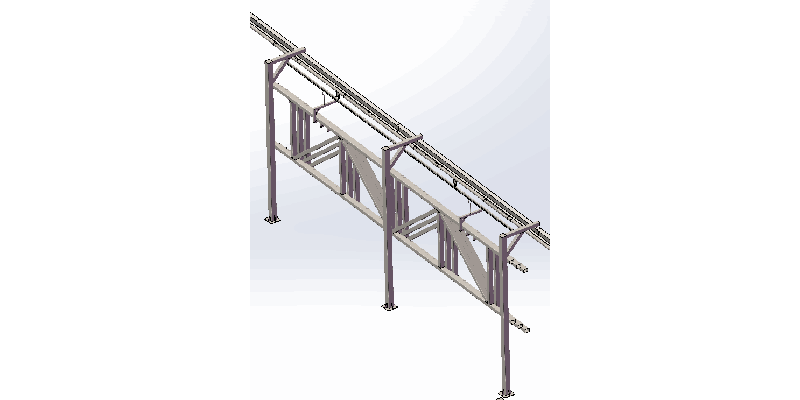 Powder Coating Plant Components
(see supplied DWG)
Powder Coating Curing Tunnel
Curing Tunnel Burner (electric) and Heat Circulation System
Spraying Booth
Six Filters Recycle System
COLO-500-PGC1 Powder Coating Guns with Control
Auto Electrostatic Spray Guns with Control
COLO-2000D Reciprocators,
Suspension Type Conveyor Line with Drive
Electronic Control System
Powder Coating Curing Tunnel
Curing Tunnel:
Internal Dimension: 27000×1000×2600mm(L×W×H)
Internal Capacity: About 50M3
Special design for the curing oven tunnel to minimize heat loss when work pieces enter and exit the oven. The oven panel is of assemble type.
Conveyor System:
a) Work pieces are hung on the conveyor line with suitable jigs, standard conveyor chain is selected with suitable railing
b) Speed Control: from 0~4 m/min;
c) Emergency Stop function to ensure production safety;
d) Driving Unit has overload, short circuit protection;
e) Proper sealing installed in the powder coating booth to prevent powder entering conveyor line;
f) Auto Greaser unit