High Efficiency Automatic Powder Coating Guns
Electrostatic automatic powder coating gun with powder painting reciprocator, especially designed to meet the requirements of serial production in powder coating line, where reliability in automated operation, easy to handle operation and security are the most projecting advantages for the user. The type and the number of installed control units could make as your requirements.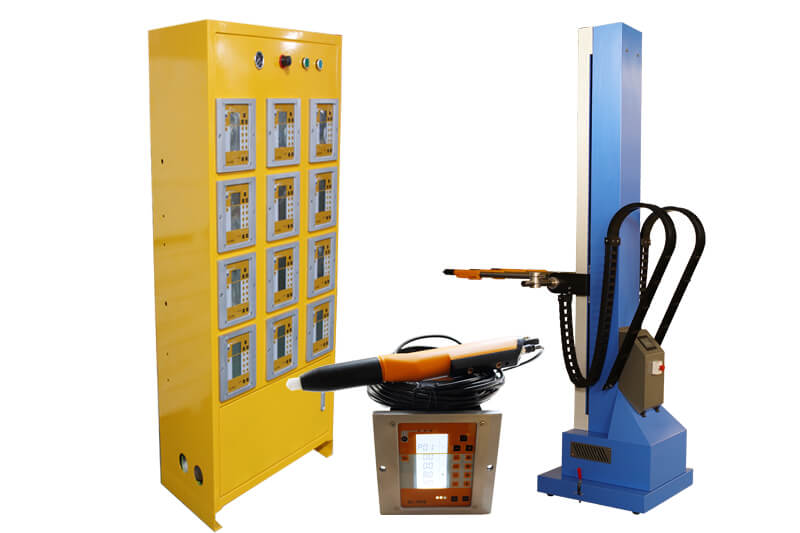 Advantages of Automatic Powder Coating System
•Continuous and uniform powder coating, improve efficiency and application quality
•Reduce powder consumption, maximize utilization of painting materials
•Combined with booth and conveyor system, great performance in automatic production line
•Central control for the all the gun controllers, reliability, controllability.
Features of COLO-191S-A Automatic Powder Gun Unit
•The COLO-191S Automatic powder coating gun allows precise parameters settings (air, high voltage, current, powder output).
•All values can be controlled centrally by the unit, and directly read on the LCD digital display
•Users can save individual settings, based on personnel experience in 20 different programs.
•All settings for efficient powder coating are simple to operate and repeatable, the controller permits accurate amount of powder delivering and leads to perfect quality.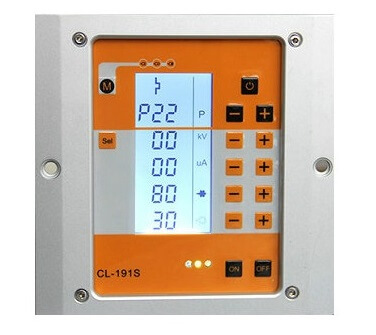 COLO-191S Automatic powder coating gun parameters
| | |
| --- | --- |
| Power range | 100-240V |
| Frequency | 50/60HZ |
| Temperature range in use | -10 +50 |
| Gun weight: | 500g |
| Rated output voltage | 24VDC |
| Maximum output voltage | 0-100KV ( adjustable) |
| Maximum powder injection | 600g/min |
| Polarity | negative (-) |
| Maximum input-air pressure | 10kg/cm |
| Optimum input-air pressure | 6kg/cm |
| Maximum compressed-air consumption | 13.2 m3/h |
Features of COLO-2200D PLC Controlled Powder Coating Reciprocator
•Precise and gentle motion for speedy and uniform coating by frequency adjustable motor via PLC.

•Quick job change pre-programmable preset settings for automatic selection of stroke and speed.
•
Advanced digital controller with u
ser-friendly touch screen to control speed and stroke length.
•Adjustable counterbalance weights allow perfectly balanced gun movement. Max. to carry 12 pcs spray guns.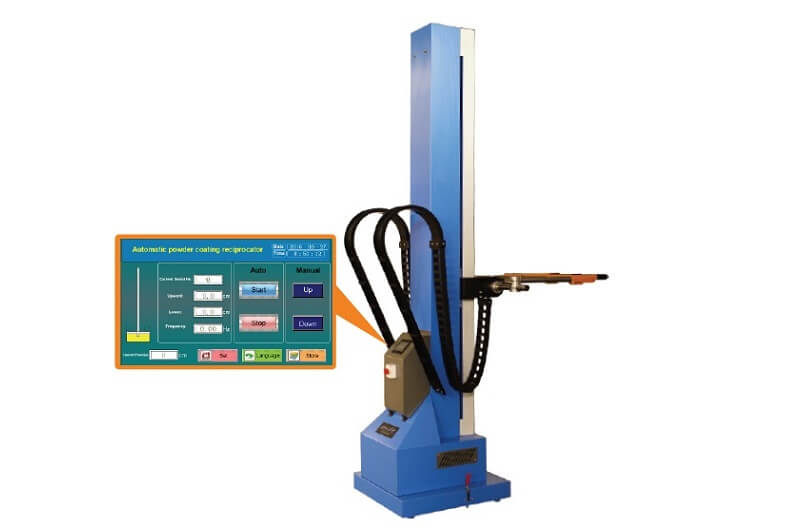 COLO-2200D Powder coating reciprocator parameters
| | |
| --- | --- |
| Power supply | AC 220V/110V 50Hz-60Hz |
| Power motor | 0.75KW |
| Sweep speed | 0-50m/min |
| Acceleration | 1m/Second |
| Environmental | 0-50 degree |
| Star signal model | PLC with touch screen |
| Max load capacity | 25kgs |
| Motion range | 0.3-2.5m can be setting |
| Point delay time | 0-5 sec (optional) |
| Motor | Frequency adjustable |
| Stroke | 1.5m/1.8m/2m/2.5m |
Related Powder Coating Equipment
| | | |
| --- | --- | --- |
| Automatic Powder Booth System | Powder Coating Reciprocator | Powder Feed Center |