Electrostatic Liquid Paint Spray Gun
COLO Electrostatic liquid paint spray gun use most advanced technology that features significant material saving and quality results, as the paint particles are electrically charged and evenly atomized once they exit the nozzle, which is easy to be attracted on the workparts, easy hard-to-reach areas while reduce waste paints.
Electrostatic Painting Equipment Application
Electrostatic paint spray equipment perfectly is used in a wide range of domestic and industry applications to serve light or heavy commercial use, efficiently and economically, such as in machinery surface finishing, automotive industry parts, furniture, electrical appliance, etc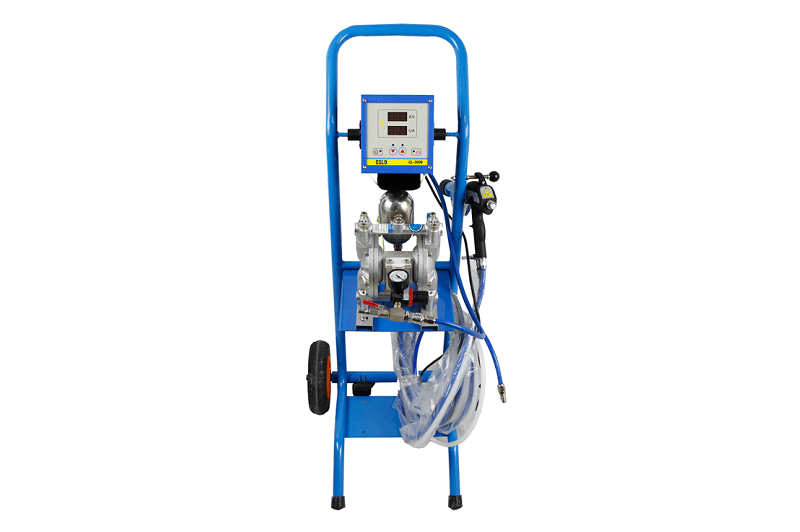 Electrostatic Paint Spray Gun Features
Integrated of electrostatic solution and pneumatic paint feeding system, COLO paint spray machine takes the advantages of saving space, easy movement and beautiful appearance. The adoptive high-end electrostatic painting technology significantly reduces painting material at the same time satisfies high quality finish.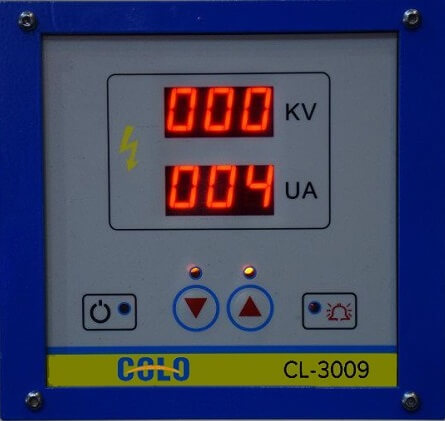 Intelligent Electrostatic Controller
Intelligent electrostatic painting controller, constant current, adjusting parameter by buttons, digital display. Accurate and convenient.
Voltage:AC220(50HZ—60HZ)
Output Voltage:10KV—80KV
Output current:10UA—25UA
Power-off Protection:26UA—100UA
Air Source Pressure:0.4MPa—0.8MPa
Electrostatic Dispaly:LED Digital Display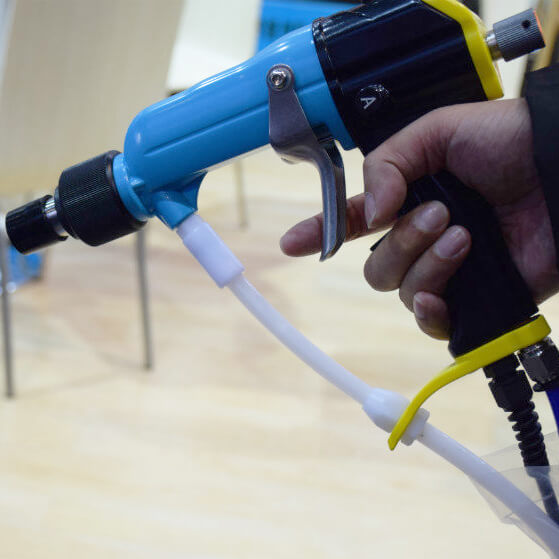 Manual Spray Gun
1.Top high voltage electrostatic technology, HV generator tightly close to the nozzle, which reduce the electricity consumption and enhance safety performance.
2.Ergonomically designed manual spray gun features lightweight and easy to handle, without fatigue after long time use, leading to comfortable painting experience.
3.All parameters can be adjusted on the gun, static electricity, atomized air and solvent output, new added electricity PAUSE/START function to meet complex parts painting.
4.The spray gun body is made of high voltage assistant material, the handle is low-impedance material, safe and durable.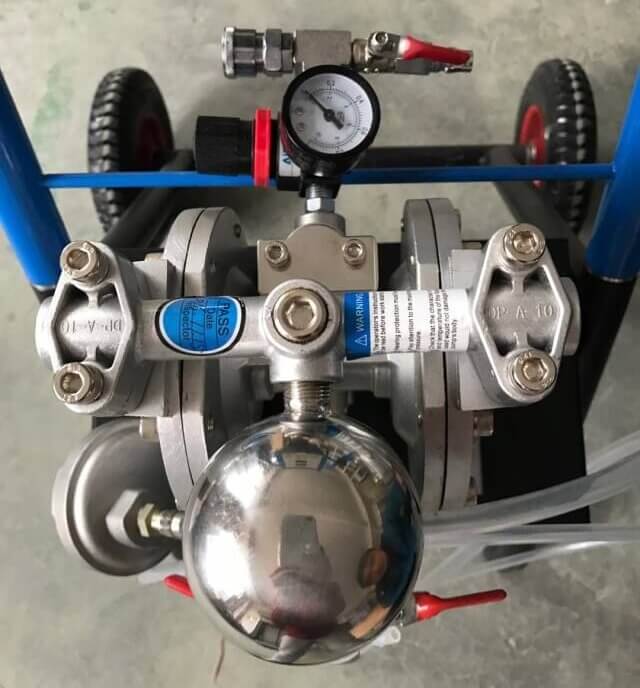 Pneumatic Double Diaphragm Pump
Material: Stainless steel and aluminum alloy
Flow: 20-500ml/min
Air Pressure Range: 0.1-0.7Mpa
Noise: <70db
Features:
1.Safe, no spark and heat.
2. Support dry run.
3. Small dimension, easy to move.
4.wear-resistant and corrosion-resistant.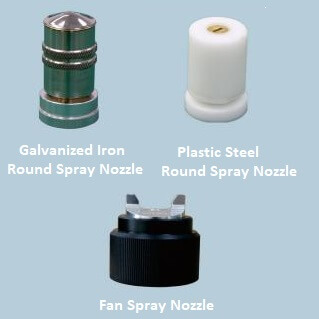 Spray Gun Nozzles
Supplies different kinds of spray nozzles to customer, galvanized iron round spray nozzle for mild paint output, plastic steel round nozzle for medium-urgent paint output, fan spray nozzle for urgent paint output. Meet demands of various of painting application. All nozzles features fine and smooth atomization, good coating effect.