Cyclone Powder Coating Recovery System
This multi cyclone system for automatic powder coating booth features high recovery efficiency and quick color change, maximize powder utilization and reduce downtime, an ideal solution for multi-color application painting line.
Combined with self-cleaning cartridge filter as secondary powder recovery system, ensures only dustfree air discharged to the atmosphere, creates clean working environment.
Cyclone Recovery System Structure
9 pcs multi cyclones & 1 set 11kw air fan & powder collector
9 pcs cartridge filters, rotary wing type, extend to longer lifespan, size Diameter 325 x Height 900mm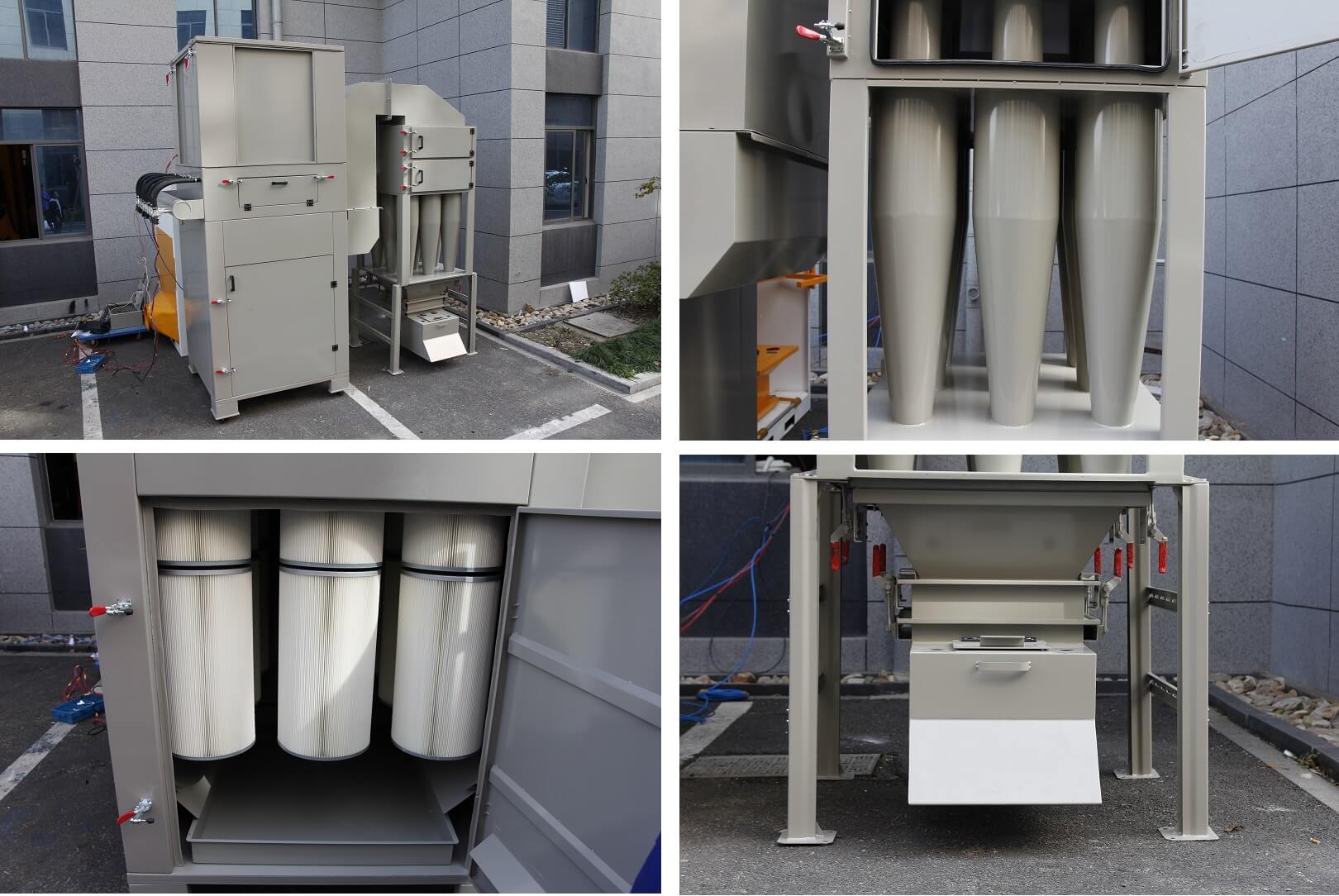 Multi Cyclone Recovery System for Automatic Powder Coating Booth
Multi cyclone powder coating booth works with reciprocators, automatic powder coating guns, achieves high automation and efficiency in production line.