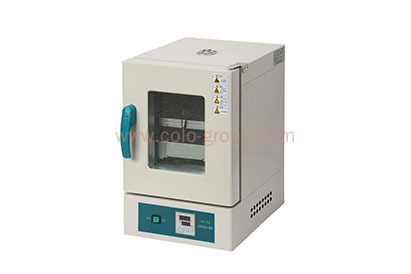 Description
COLO-4355-T Laboratory Powder Coating Oven for Small Parts is widely used in powder coating industry.
Based on COLO technology,it achieves perfect performance and high efficiency.
Mini type, suitable for laboratory use or apllied in coating small parts
Features
1. Temperature control accurate and reliable .
2. Warming up fast( it can rise to 180 degrees in 15 mins.), forced convection, dry hot air directly through the heated objects, drying.
3. Exceeds the limit is automatically interrupted, ensure personnel and safety.
4. Timing control, Moveable box cleaning, always find it convenient to operate.
Structure
Consist of Body,insulation, cover, heater. use electric to create the energy ,make the temperature in the oven to rise uniformly. Then make the temperature of workpiece to rise.