Complete System Automatic Powder Coating Equipment - Get A Perfect Metal Finish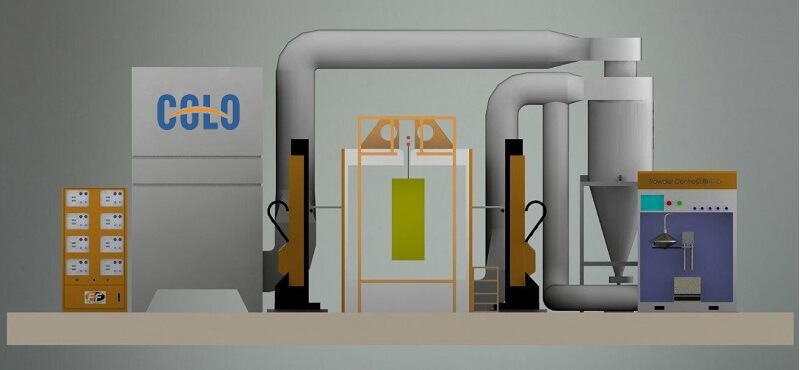 ---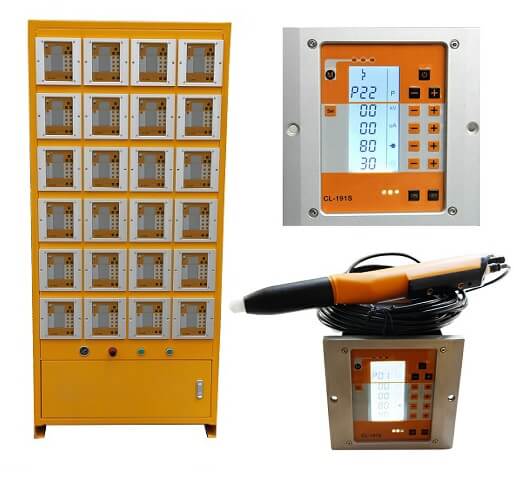 COLO-181S Automatic Powder Gun & Control Cabinet
Central control system applied in powder coating production line, combination of a certain quantity of automatic powder guns, meet the requirements of serial production, ensures reliability and controllability.
The quantity of installed units can be customized
1)The COLO-181S Automatic powder coating gun allows the configuration of process parameters (air settings, high voltage, current, powder output).
2)All values can be controlled centrally by the unit, and directly read on the LCD digital display
3) Users can save individual settings, based on personnel experience in 20 different programs.
4) All settings for efficient powder coating are simple to operate and repeatable, the controller permits accurate amount of powder delivering and leads to perfect quality.
---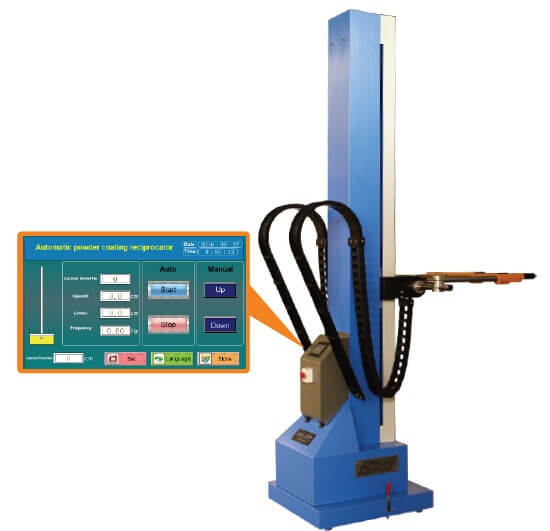 COLO-2200D PLC Powder Coating Reciprcator
Driven by a belt through frequency adjustable motor via PLC, give gentle and precise motion, thus ensuring perfect coating result.
Feature of powder coating reciprocator
· Smooth, Swift and Precise movement for speedy and uniform coating.
· Reduce powder consumption.
· Quick Job Change – Pre-programmable preset settings for automatic selection of stroke and speed. 1.5m/2m/2.5m for choice.
· User-friendly touch screen control to control speed and stroke length.
· Also available with servo control for pre-set precision movement.
· Also suitable for liquid paint application.
---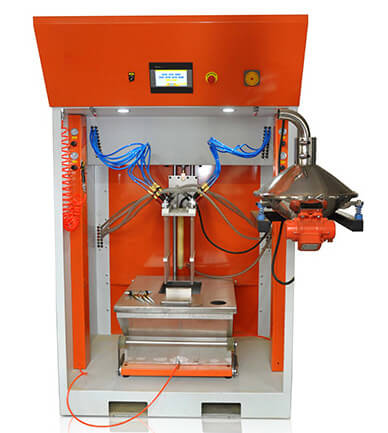 COLO-6000P Powder Feeding Center
Designed for continuously, uniformly, quantificationally feed the powder to the spray gun, applied in an automatic powder coating line to improve quality and efficiency.
Powder Feed Center Excellent Features
1. A venturi-injector stage with powder detector, with fluidizing function, ensure the powder feeding quality
2. Incorporates a vibration powder siever that could mix fresh powders and recycled powder in proportion. which increases the powder utilization and save cost.
3. The controlling system will alarm once lack of powder, warning users to feed powders in time
4. User friendly PLC electric control system, touch screen operation, convenient for debugging.
5. Pulse-jet device that automatically clean gun and pipeline rapidly, creates cleaning working condition if connects with powder booth and achieves fast color change.
---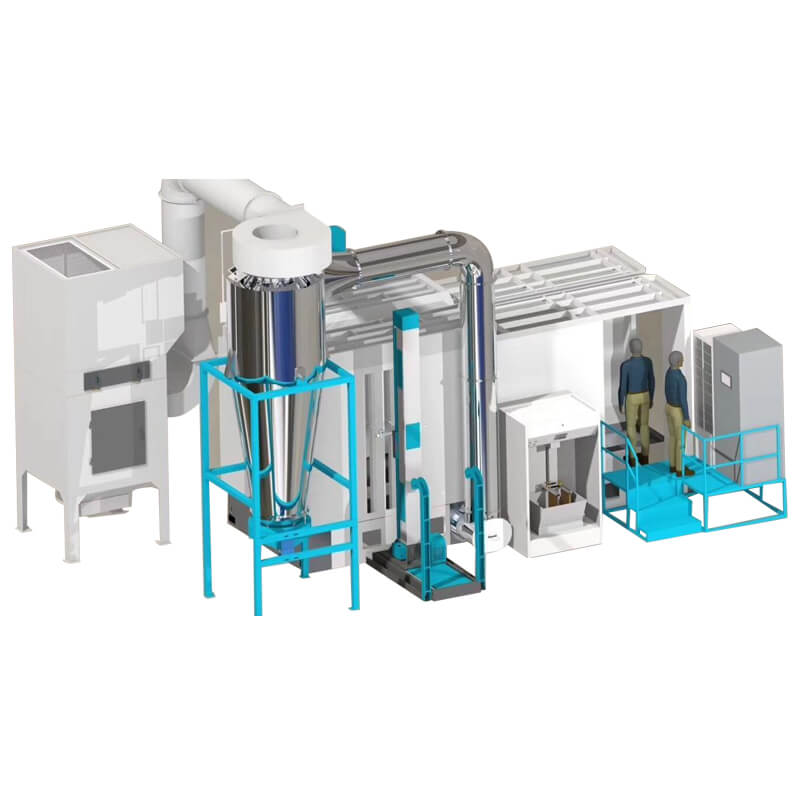 Automatic Powder Coating Booth
Combined with automatic powder coating guns, reciprocator and conveyor system, improve quality, reduce downtime and maximize your production,
Features of Automatic Powder Booth
1. Plastic material(recommended or coated steel material for choice, long life guarantee.
2. Cyclone recovery system ensures highest color change quality in as short as 5-15 minutes.
3. The booth is automatically cleaned for no powder accumulation inside the booth. Sale and clean working environment
4. Size and configurations can be customized, design by COLO professional and experienced technical team.
---
Automatic Powder Coating Equipment Application - Customer Case
Contact us for automatic powder coating solution!