Automatic In-line Powder Coating Spray Booth for Single Color
This is an economical automatic powder booth built with filter recovery system, widely used in single color powder coating line. Along with the job of automatic reciprocator and spray guns, the powder booth system achieve effective coating, and high powder recovery rate. The top tunnel will be constructed with conveying system that transports workparts, conveyor can be supplied by COLO or made by customers themselves.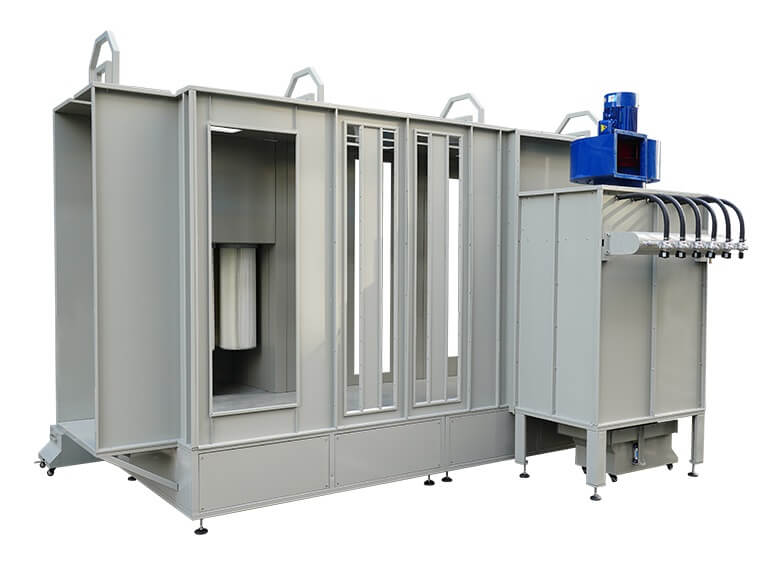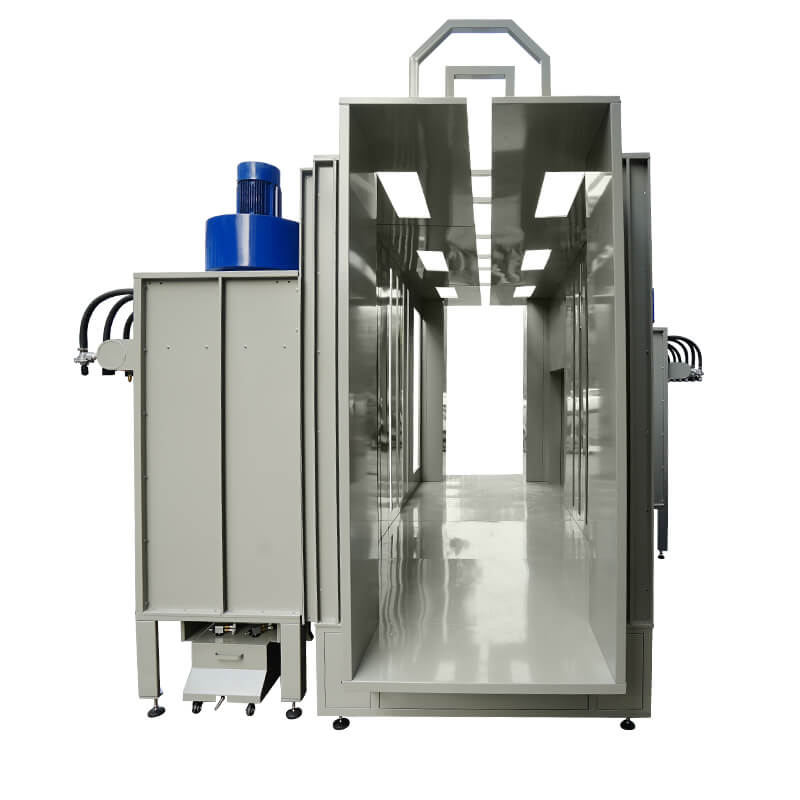 Automatic Powder Coating Spray Booth Components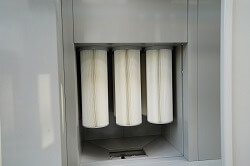 100% Polyester filters
Size: D325xH900mm per piece. Colo's powder booths uses only the highest quality filters made from 100% polyester, whose filtration less than 0.1 micrometer, well separates the powder from the air. Each filter will get interval pulse-jet cleaning controlled by valves, which will exten its life.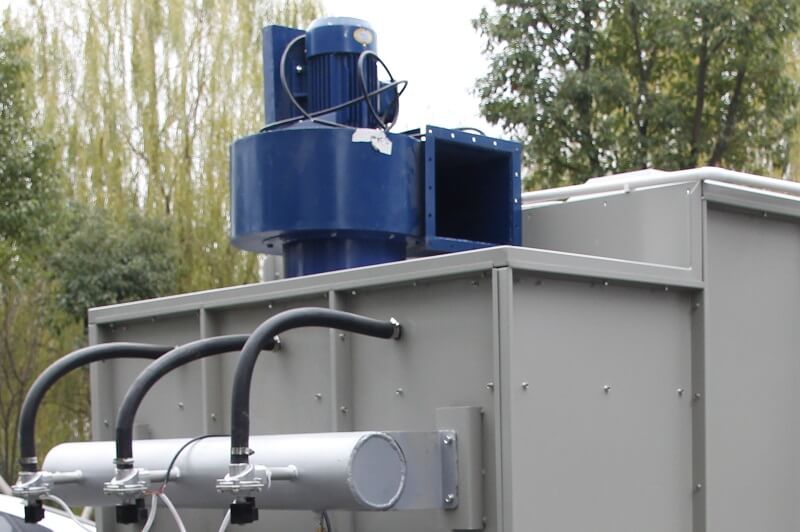 Fans
In Booths manufactured by Colo we use aluminium fans which are safe, doesn't cause sparks when rubbing by metal elements which in case of using metal fan can cause explode.And they are very quiet, work at the level of 74-79dB. Fan is installed at the top of filter room that saves factory space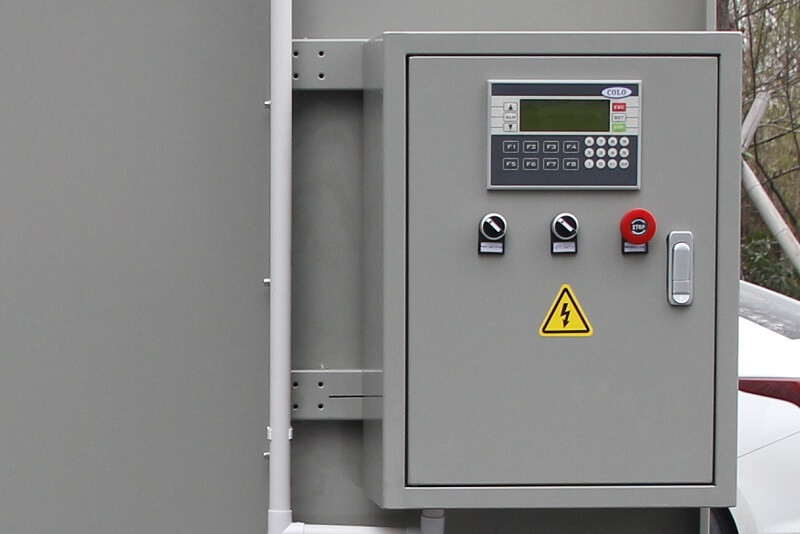 PLC Control unit
Colo's control unit have many program. Different bottom correspondence different function. Control the fan on/off, adjust time range of the pulse to cleaning filters, make the recovery powder hopper up and down.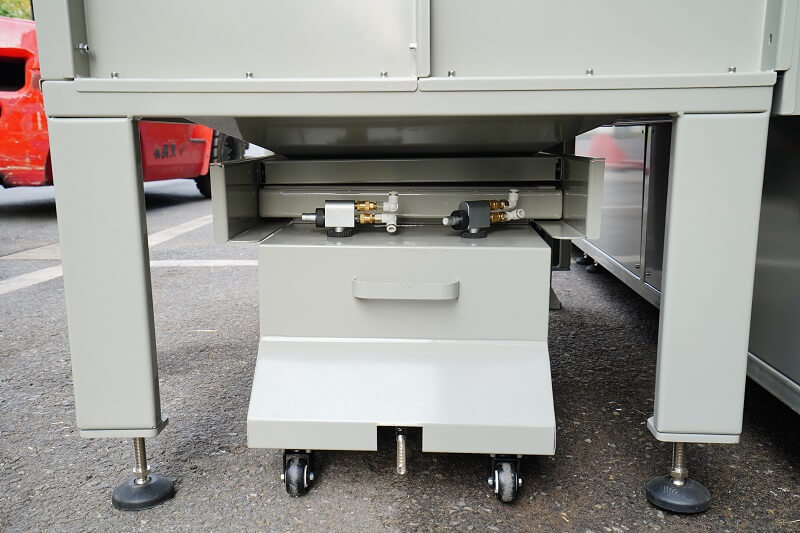 Powder Collector
There is a powder recovery hopper beneath the booth that collects oversprayed powders, equipped with 2pcs of
powder recovery pump
that automatically transfer the powders to the powder feed center for re-utilization.
Automatic Powder Coating Spray Booth Specifications
| | |
| --- | --- |
| Model | COLO-S-0825 |
| Booth Type | Automatic Tunnel Type |
| Operator dimensions | Width800 x Depth4000 xHeight2000 mm |
| Overall dimensions | Width1200 x Depth2580 xHeight5000 mm |
| Weight | 150kg |
| Power supply | Electric |
| Fan Motor | 2 sets, 5.5kw/set |
| Voltage | 380V/220V. customized as local. |
| Frequency | 50-60Hz |
| Filters | Polyester |
| Filters count | 12pcs (325*900) |
| Filters hang type | Rotary Wing, help filter cleaning |
| Filter cleaning system | Pneumatic |
| Warranty | 12 months |